Using high-speed Fiber Optic Network Cables
Pushing the limits of remote streaming
At PixCams, Inc. we are always pushing the boundaries of putting live streaming wildlife cams into new locations and streaming in the highest possible quality. We recently moved the location of our PA Bird Feeder 1 cam into a new location that's in a remote area of our property. This area is filled with different species of songbirds and a perfect location for a bird feeding system. We have expanded our wired network down to this area of the property which is about 1,500′ from our Internet connection.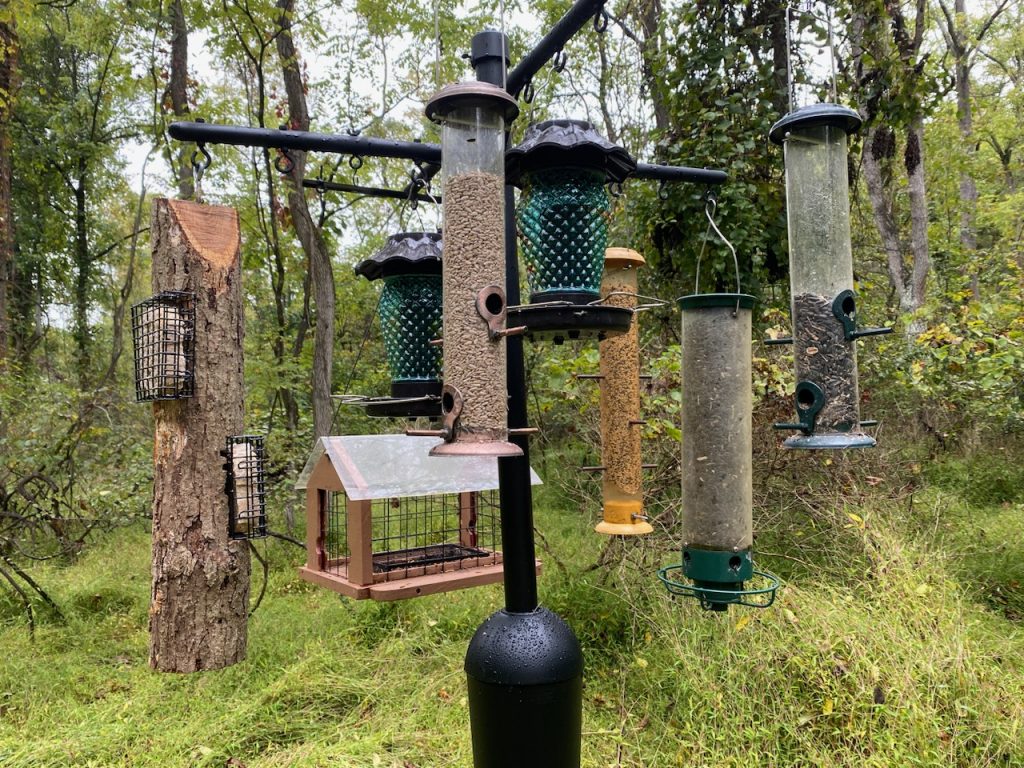 Location Challenges
When wiring Ethernet cable this distance there are a few limitations. First, Ethernet cables have a distance limit of 300′. In order to extend the range you will need to add a network switch every 300′.  The problem we ran into when we started live streaming the new location of PA Bird Feeder 1 was we lost a bit of video quality due to the bandwidth loss in running copper Ethernet cable outdoors over this distance.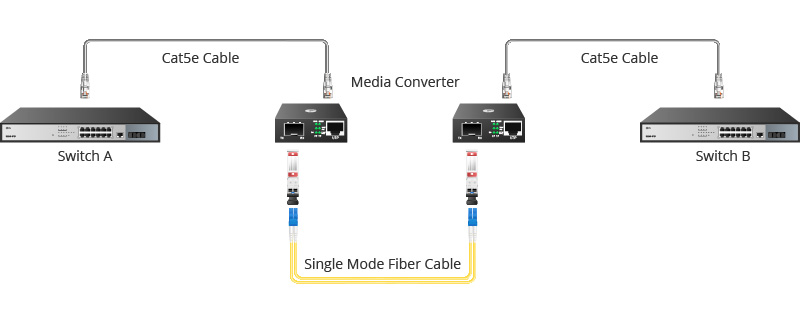 Finding a Solution
Our solution to solve this problem was testing out running our first Fiber Optic network cable. Fiber optic versus copper transmission can be viewed as the speed of photons versus the speed of electrons. Photons travel at the speed of light, whereas electrons used in copper travels at less than one percent of the speed of light. The bandwidth on fiber optics vs copper Ethernet is about 10X in favor of fiber optics. Also, with fiber optics you do not have the short distance limitations as you do with copper Ethernet cables.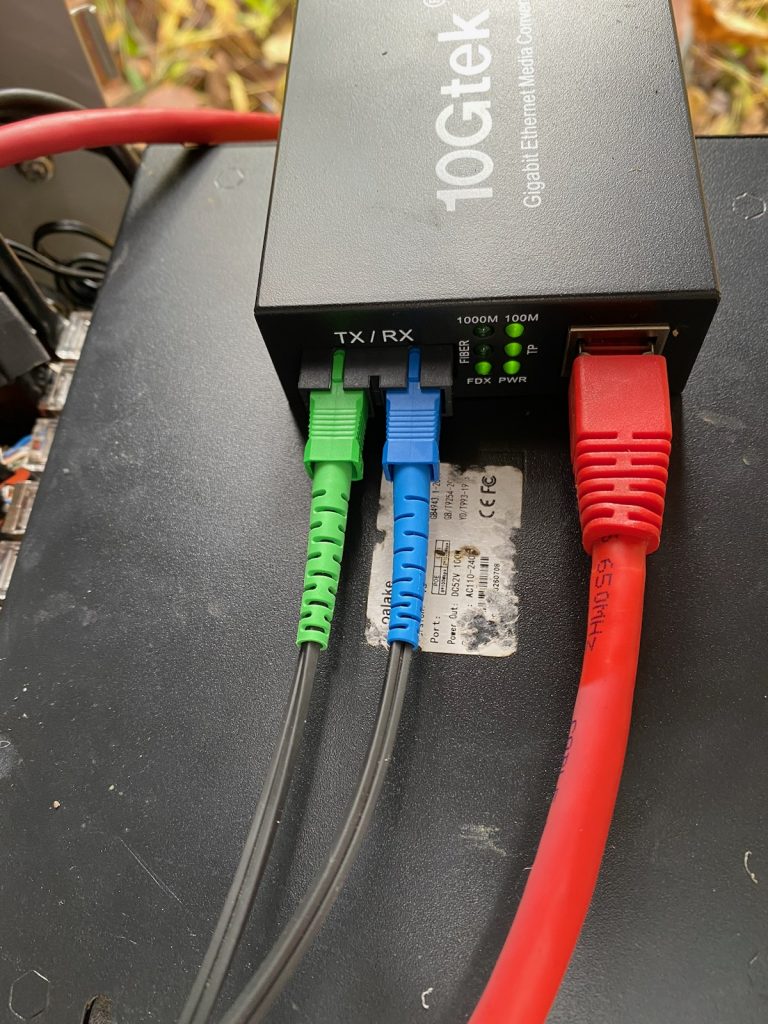 Our solution for adding a single run of fiber optic cable was simple and inexpensive. We purchased a set of fiber to Ethernet transcoders from Amazon: 10 Gtek Single Mode Fiber to Ethernet at a cost of $50/set.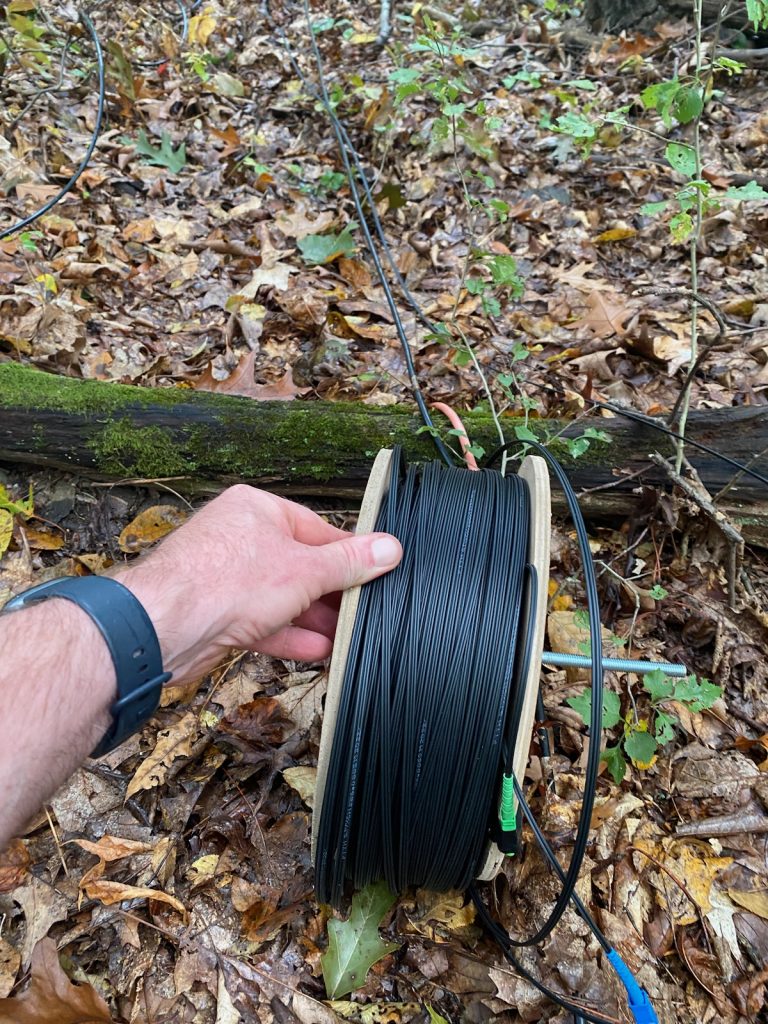 We also purchased a 1000′ spool of Outdoor 10 Gtek Single Mode Fiber Optic Cable for $78. That's all we needed to complete the new fiber optic cable run. This solution is much cheaper than solid CAT6 Ethernet cable and multiple network switches/outdoor enclosure!
The model of Fiber to Ethernet converter we are using will support up to 20k length in fiber optic cable. This allows us to expand our PixCams network in many different ways now! 
The results were outstanding. We were able to increase the streaming bandwidth 4X by switching from copper Ethernet to Fiber Optics cables. See the results below. The results are amazing. The new Fiber Optic cable installation let us greatly enhance the video quality of the new PA Bird Feeder 1 remote feeding station. Enjoy!
Do you enjoy watching PA Bird Feeder 1? Have you noticed any new birds since we moved its location? Tell us about it in the comments below.
Before: Copper Ethernet Cable
Watch PA Bird Feeder 1 Live Stream