New Bird Sound ID for PixCams Live Streams
PixCams has recently added some of our live streaming cams to the BirdWeather APP powered by BirdNET. BirdWeather, developed by Tim Clark, is a user interface of geographically placed listing stations from all over the world that uses BirdNET to ID bird species by sound.
What is BirdNET? BirdNET is a research platform that aims at recognizing birds by sound developed by The K. Lisa Yang Center for Conservation Bioacoustics at the Cornell Lab of Ornithology and the Chair of Media Informatics at Chemnitz University of Technology. BirdNET focused on the detection and classification of avian sounds using machine learning and can currently identify around 3,000 of the world's most common species.
BirdNET is the bird identification software used in the popular Merlin App.
From the search bar you can search for one of the eight cams we currently have on the BirdWeather site. At the time of this blog post these are the current cams on the site: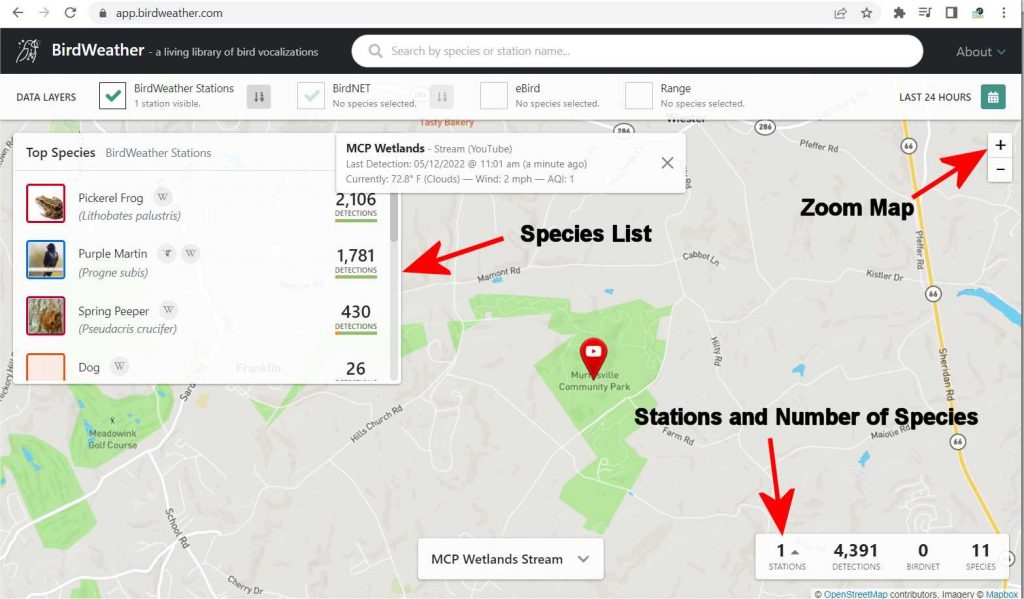 Once you have searched for a particular camera you can see how many species BirdNET had identified and classified over a selected time period. At the bottom of the screen it will display how many stations are within the viewing window and how many total species BirdNET identified over that time period. Use the "+/-" to zoom the map if more than one station is shown to select a particular station of interest.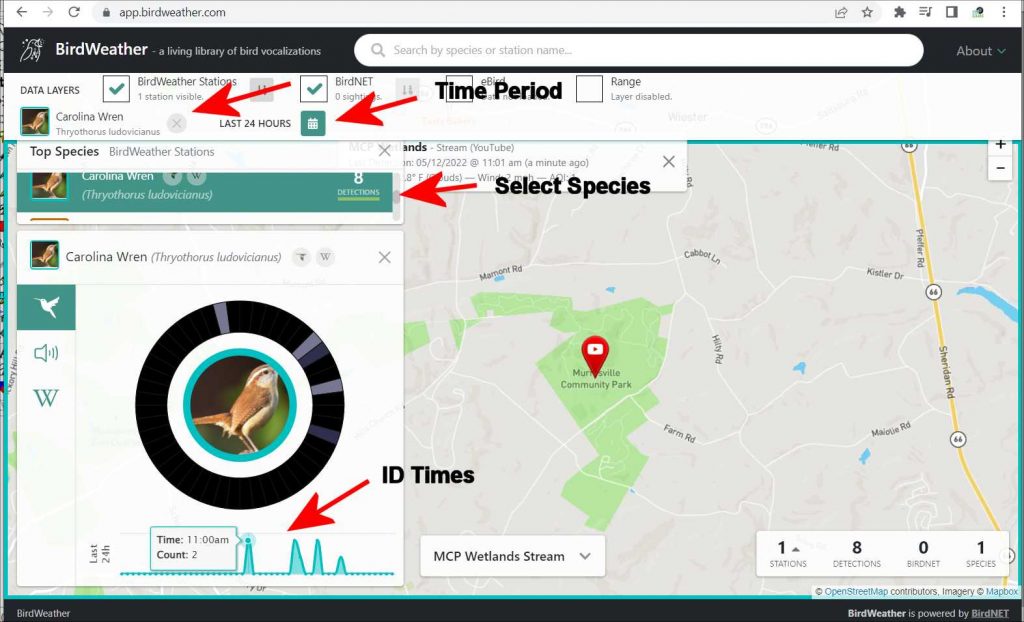 From the species list you can select a species of interest and click on it. This will bring up a block with the species information and the number of times BirdNET identified that species and when. You can adjust the time period with the calendar icon shown above.
We hope you enjoy this new addition to the PixCams Live Streams. We want to than Tim Clark of BirdWeather and the team from BirdNET for making this possible!