New PA Bird Feeder 3 with Specially Designed Close-Up Camera
Be sure to check out our new bird feeder/camera system we designed specifically to watch birds up close! You can now watch the live stream on our PA Bird Feeder 3 Cam Live Stream.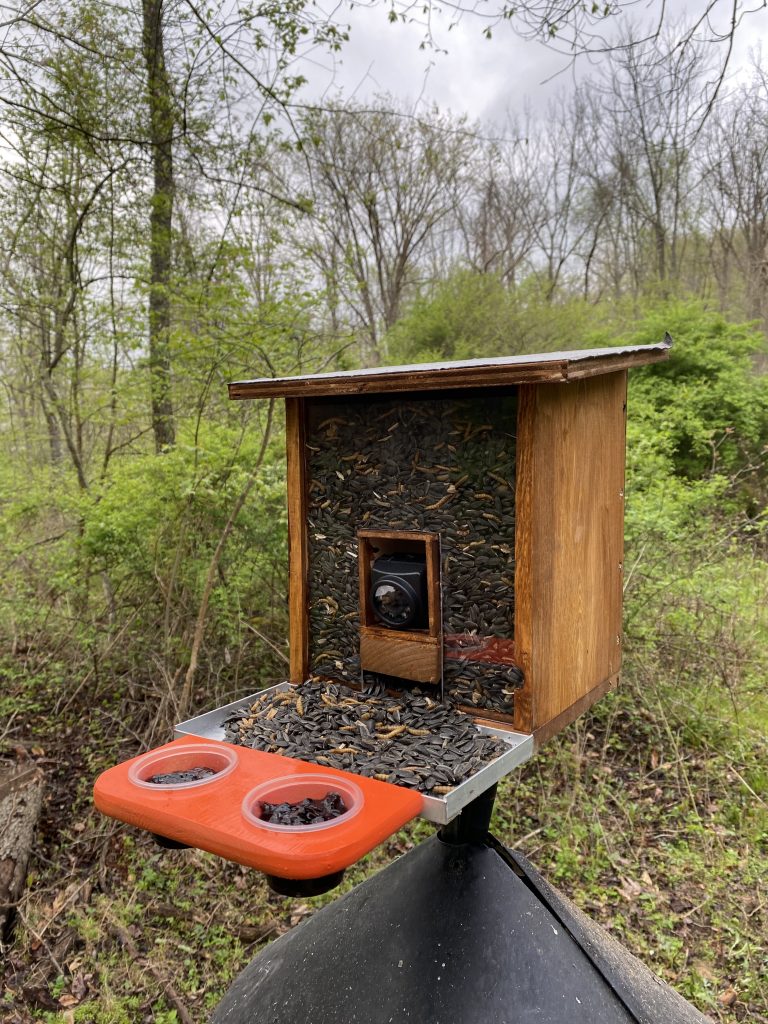 The camera was designed after watching the BirdKiss Smart AI Wireless Bird Feeder System we have been testing. We had the BirdKiss feeder installed in a remote section and it was getting amazing birds all day so we made our own custom feeder so we could share the birds with you.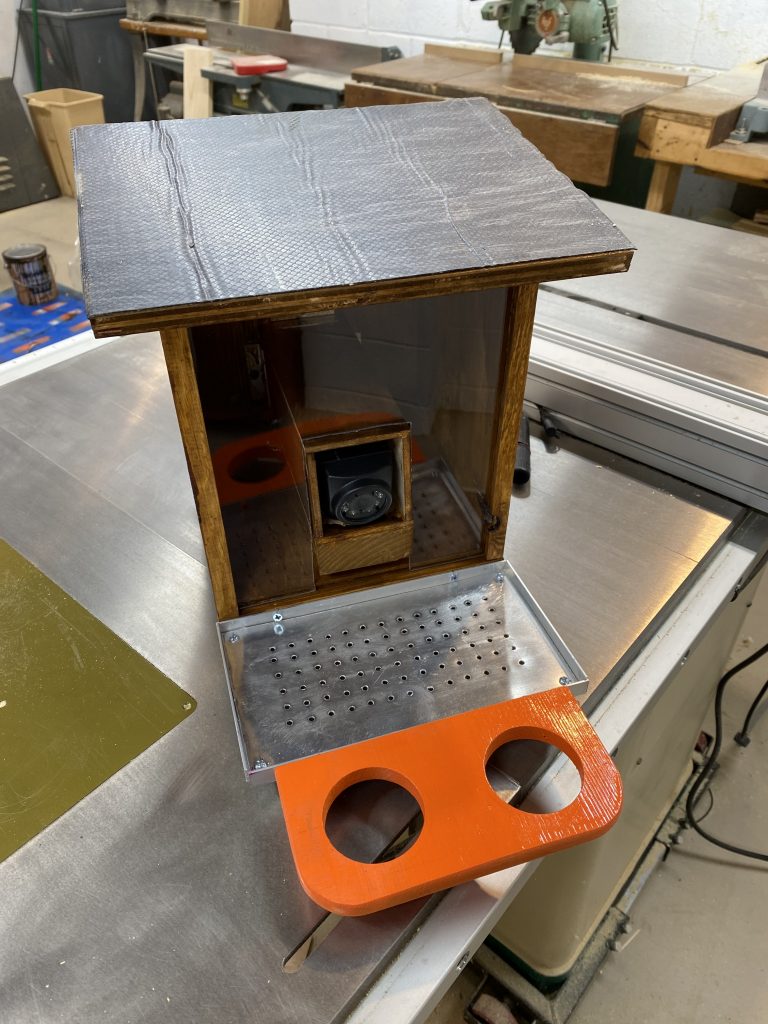 We designed the feeder with a metal tray with drainage holes with the ability to attach accessories to the front. The photo above is a jelly cup holder attachment for the summer months to attract Baltimore orioles and gray catbirds. In the winter we plan to design an accessory to hold full suet cakes.
The camera is one of the small IP Cameras we use inside our nest boxes. The camera is placed inside the feeder so we can get a front on close-up view of the feeding birds.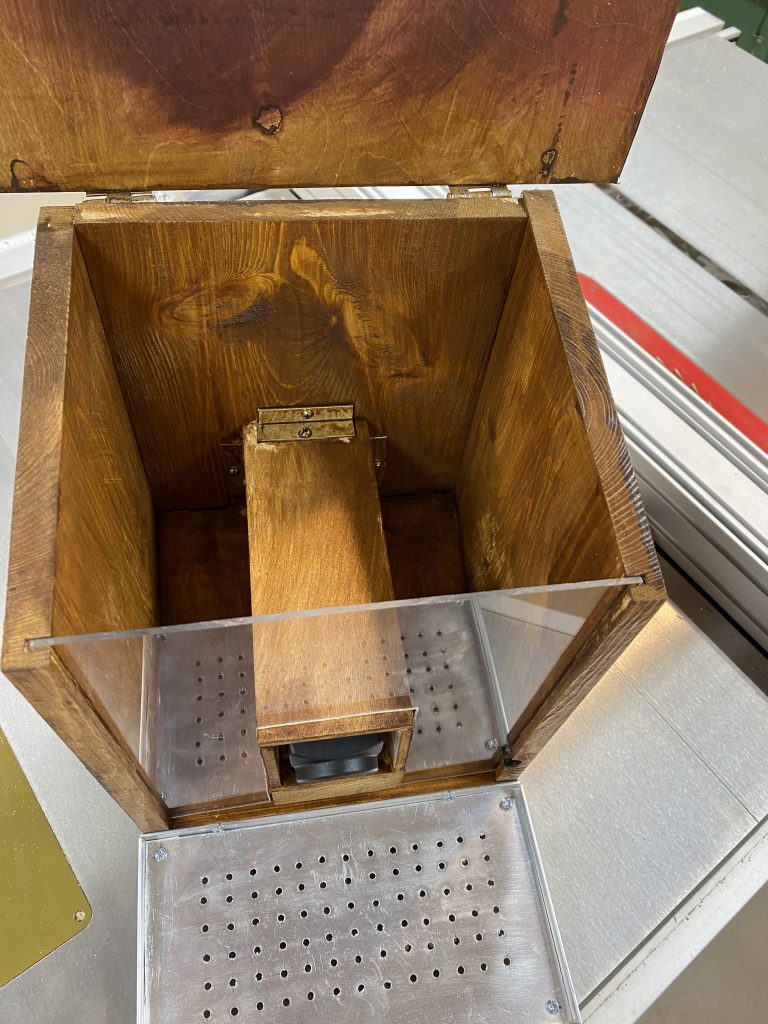 We designed a large hopper to hold seed that should last for several days. Since this camera is installed in a remote location it will save us trips to fill the feeder daily.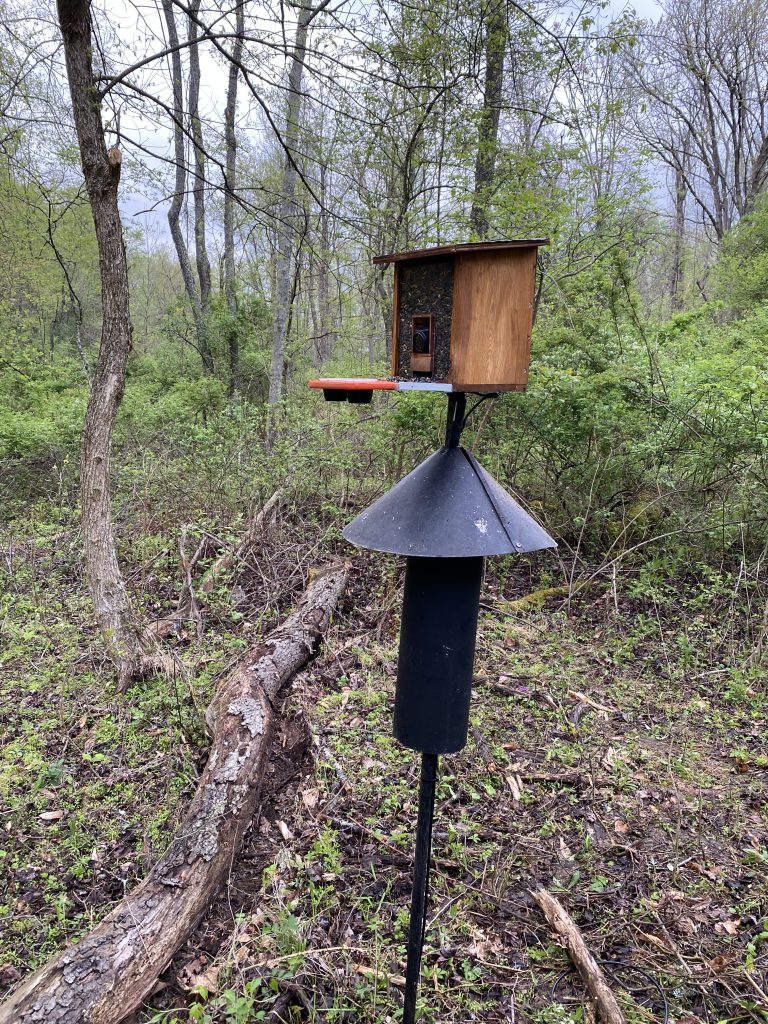 Since the feeder is installed in a remote location we needed to install several baffles to keep the squirrels and raccoons off the feeder!